Best microphones for asmr in 2020
Hay, everyone welcome to my blog and in this article you would find some of the best microphone for asmr, the microphones mentioned here are one of the best and are budget friendly too. Microphones are one of the most important pieces of equipment that one should have in on order to record sounds during the making of an asmr video. 
What Is Asmr ?
After a stressful and long day, you might ponder thinking about the ways to calm your mind down in order to refresh your insides and wake up with an awesome mindset and attitude the very next day and the internet is offering newer ways to tackle the challenge, Asmr is one of the way. Granted, that at first sight, this seems like an extremely complicated area. But upon close analysis and observation, one will easily get the idea surrounding this mysterious concept. In layman's terms, asmr videos are super stimulating and interactive videos found on the internet that makes the viewers feel like they are getting individualized attention. It helps the viewers experience a warm, calm and a tingling sensation throughout their entire body. People often use highly sensitive mics to capture every detail of their words to enhance the listener experience. 
So, what are the best asmr microphone ?
1. Audio-Technica AT2050 Microphone
To check- Click Here
Audio-Technica AT2050 falls in the category of most budgets friendly and mid-priced microphones. With the essential quality that a microphone must-have of top quality sound the AT2050 model has proved to fulfill the same. It would be one of the best microphone for asmr. If you are on a budget you should consider looking at this mic. The AT2035 is blessed with a fixed cardioid pattern and an accommodation of high SPLs with even the light background sounds. S
The AT2050 also comes with almost similar features of the frequency range being 20 Hz to 20 KHz. It operates on phantom power of around 11-52 V and the balanced output is of low impedance. The model weighs around 403g and has a length of 170mm. the breadth of the model is 52mm in diameter. The microphone has a very much solid build.
2. Rode NT1-A Microphone
To check- Click Here
Today, there are a lot of entertainers out there with perfect setup and equipment on YouTube and all other professional platforms that it is pretty difficult to stand out in this cut-throat competition out there. One needs to have the best set of equipment and set up to even kind of compete in this present scenario. Professional recording studios and microphones cost a lot and beginner producers and singers who just want to record the perfect vocals and vocal takes can't afford those expensive studio equipment. For them, here is a beautiful microphone, the Rode NT1-A Microphone is going to be very helpful for them.
Rode Microphone is the best choice for beginners as it provides a great starting point for them. There are a lot of options out there for the beginners to select from but Rode brings the choicest and the best microphones out there for the professionals and beginners alike. People all over the world like rode NT1-A microphone for its robust quality.
If you are on a budget and looking for a cheap asmr microphone then this microphone would be the best choice. Rode NT1 is perfect to record professional quality vocals for songs, videos, and tutorials. It is a condenser microphone that ensures top-notch vocal quality with almost zero noise and compression. One can find plenty of good Rode NT1-A Microphone review available on the internet.
Rode NT1 is a large-diaphragm condenser microphone that provides one of the clearest recordings out there. It can capture crystal quality details and sensitive sounds that improves the quality of the voice exponentially. Someone using a dynamic mic will find this a lot more useful and effective in taking vocal takes. Including this, this microphone is also good for recording acoustic instruments like guitar, piano or even drums.
3. Blue Baby Bottle Cardioid Condenser Microphone
To check- Click Here
The Blue Baby Bottle Cardioid Condenser Microphone is a top quality microphone which can record top quality vocals. It uses the Class-A circuiting topology and boasts of good quality sound system. It has managed to combine individuality, quality and functioning altogether. The weight of the mic is as less as 350g despite being of metal. The specialty of the microphone lies in the fact that it can be placed in positions where traditional mics would be too huge and is easy to handle.
The microphone is well suited record high quality audio, for asmr recordings these microphone would be a great choice. Despite the budget price, the quality of the mic is in no way hindered and it can competes with the best of the microphones out there.
4. Zoom H4N PRO microphone
To check- Click Here
Many at times, you may feel the need to grab a perfect audio recorder apt for your needs which isn't that heavy on your wallet either but would be confused as to which one to pick among the vast list of options available. The Zoom H4N PRO microphone will definitely open your eyes towards why the equipment should be used for quality records without having to compromise on many other important factors like noise floor, shape, surface material, weight, cost etc. This can be one of the best microphone for asmr.

The device is lightweight and hence easily portable providing comfort to the user as well. The battery life of the equipment lasts up to 6-10 hours which helps you in making use of the equipment longer and with more durability. It is often available along with its companion accessory sets such as adapter, sd card and USB cable. The in-built mic makes sure to maintain the intense quality of the sound being recorded and also differs from the preceding version, as the audios become cleaner making the recorder as well as the viewer happy.
5. 3Dio FS (FS-2W-001) microphone
To check- Click Here
The 3Dio FS is an excellent and highly recommended binaural microphone that comes along with polyurethane earpieces. One can highly utilized it for professional applications like cell recordings and nature sound in recording studios. It can capture 360° sounds, Foley sound stages, live music, ASMR or recording YouTube videos.
Even the professionals use this type of microphone for their audio management. For the beginners who are looking for a microphone which can record quality audio and are on a budget should this microphone. The build quality of the mic is also solid. These would be a good microphone for asmr. This microphone has two different inputs where one is a stereo having a 3.5 mm output jack and the other one for power. You can plug in the stereo audio recorder and enjoy the audio recording.  It also comes with a 9-volt alkaline battery.
6. Blue Yeti USB Microphone
To check- Click Here
The Blue Yeti USB Microphone is addressed as a great microphone and is popularly used for recording, online-streaming, ASMR, podcasting, and several other forms of audio content creating. The microphone is simple to operate, it needs to be plugged into a computer and is ready to use. The device is budget-friendly and would be great for beginners and even for professionals. If you are looking for great a  asmr  microphone then do check this mic out.
The Blue Yeti USB Microphone is a great purchase for anyone who is or wants to become a content creator. One of the most important things about this product is that it produces good quality sound, is easy to use and is budget-friendly.
7. Sennheiser MKH416-P48U3 Microphone
To check- Click Here
Sennheiser MKH416-P48U3 Microphone is considered by many in the industry to be one of the best. It is an extremely high quality microphone that is perfect for vloggers who want to add a professional atmosphere to their videos that will separate them from their competitors and give them that extra boost to their content. The extra oomph. The microphone was engineered for professional purposes. High directivity and low self noise enables users to record in even the most difficult exterior filming condition. The sound is pure and natural. There is no distortion or muddiness. The MKH416 uses a slow, gentle rise from 5 to 15 kHz to mitigate rumble. The low self noise and high sensitivity of -32 dB allows the device to output studio-worthy sound without requiring postproduction editing.

In addition, the microphone is capable of capturing basses incredibly well. Hard to find a microphone that can top that. This is a must have if you aspire to compete with the best in your field. All the high level production companies and artists are using this microphone so it only makes sense that you should get it to.
8. Blue Snowball Icb USB Microphone  –
To check- Click Here
Blue Microphones Snowball iCB USB Microphone is one of the best microphone that a asmr artist should have. It is extremely affordable and is known for its excellent sound-quality. This standard microphone features multiple mic-pickup patterns to record with. This has been chosen as asmr artist's choice for being one of the best budget USB microphones.
The microphone sounds best when concentrated on even more directly. This is beneficial for experienced and trained vocalists who have a solid microphone technique. The microphone delivers solid audio-quality even from a distance of five or six inches. The user can adjust the axis accordingly. This wonderfully designed microphone helps in preventing plosives because of the built in griller behind the surface. The microphone has been designed keeping in mind the flourishing vocalist. This blue yeti microphone is one of my favorite choice when it comes to choosea  asmr microphone.
Blue Microphones Snowball iCB USB Microphone is available in black and white color. An ED is located at the top and it lights when the microphone is connected to a recording source. The microphone can be quipped into the tripod mount and can be angled upward and downward.

9. 3Dio FS Pro II FSP2-2B-003 Microphone Review
To check- Click Here
If you want to buy the best  asmr microphone then you should know about 3Dio FS Pro II FSP2-2B-003 Microphone, this is the one that will help you in getting crystal clear voice and flawless performance. For all professional work, you can use this microphone because its performance will not disappoint you. This microphones offers 3.5mm stereo jack, Two XLR outputs which are supported by Phantom power, 9V internal battery and many more. The design and built quality of this microphone is of great quality.
You can also use this microphone for wide varieties like for field recording to record the sound of nature, work as a mic in the studio, it can capture sound from 360 degrees, recording any type of voice for online videos or movies and the work related to theaters. A wide variety of usage is the main reason behind the positive 3Dio FS Pro II FSP2-2B-003 Microphone. If you are planning to buy the best one then you should consider this microphone.
10. Tascam Dr-05 Microphone Review
To Check- Click Here
If you are looking for an easy to use, affordable high quality digital microphone recorder then Tascam DR- 05 is the right choice. It's really simple to use and has high quality professional sounding audio. Like all digital recorders this too is light weight, small and easy to carry digital recorder. The Tascam DR- 05 is a small portable and easy to use handheld digital recorder. This is a perfect instrument for musicians, journalists, teachers and many more. It comes along with a 2GB card so you can start your recording right away. Clear stereo audio is captured by the integrated microphones.
There's a 3.5mm stereo mic/ line input that lets you connect external mics and sound sources. And if you want to test whether your recording was perfectly done, an integrated speaker and a 3.5mm headphone jack makes easy for you to hear your recordings. There is also a large display screen to show you all the important stuff while recording and playback. The controls on the recorder provide quick and easy single handed operation. There is also a peak reduction feature that helps in automatically setting your recording level by listening to the audio input and adjusting to the best level. The DR-05 needs a pair of standard AA batteries to function or it operates through the provided USB cable. There is also a threaded socket for convenient tripod mounting.
11. HyperX QuadCast Microphone
To check- Click Here
If you need a microphone which sounds good without too much of fuss for your computer then you can go for Hyper X Quad cast and it is the best boon for all the streamers and gamers in the market. It is very convenient and easy to use in any good stream and podcast. Like other microphones it also comes with a stand and simple shock mount which are default and it is pre-installed and you can plugin and it will be ready to use. It has very good and clear cut sound quality.
The rotating gain control and capacitive mute button in this quad cast are quite simple and the presence of polar pattern selector creates it highly flexible for users. Its base stand does not require large space and you can set up your mount adapter to anywhere in your place. It is a multi-device and can use for chat program compatibility, the anti-vibration shock mount and led indicator in tap to mute sensor is the special feature of this device.
12. Blue Yeti X
To check- Click Here
Blue Yeti X Microphone is a certified professional USB microphone. This audio product is so advanced and versatile. Blue Yeti X Microphone is so perfect to use in any environment. It has three capsules and four settings with different patterns. It has a true quality in your voice.
The Blue Yeti X Microphone works in a podcast and you can get better audio in your video. It is a USB microphone that allows you to record the audio or instrumentals and it has a high-quality sound. Handling and maintenance are trouble-free in this product.
Coming to its size, yes Blue Yeti X Microphone is quite big but it's better to keep on your desk. You can combine with other microphones; it has some unique settings to use and its user friendly. Another a good think about the great product of Blue Yeti X Microphone is reasonably priced.
13. Audio- Technica AT2020
To check click here
It is an amazing cost effective microphone which has great feature. Its mic has a simple cardioid polar pattern which decreases the origin of sounds from the rear and the sides, enhancing the isolation of the needed sound source. It actually captures the same which you want to capture.
There are many microphones available in the market, Audio- Technica AT2020 USB microphone is among the most popular one. It is very easy to connect through your PC. This microphone has a great capacity to work for all kinds of instrument recording, sound production, vocals, podcasts and many voice over programs. It really capture everything from small whisper sound to high volume of breaking glass or any other loud sounds. This is one of  the great microphone for asmr that you can buy.
A Sneak peak in the growing popularity
The beauty of internet is that one can never predict what will go viral next. The thing that you love today might not be what you like tomorrow, and this beautiful complexity is what keeps the internet going. One such thing that has grown over the past few years and is trending now is ASMR which stands for an autonomous sensory meridian response. It sounds pretty complex but it is essentially videos and sound elements that calms a person internally. It can be anything, starting from the sounds of nature to the sounds of someone eating one's favorite snack.
A large number of YouTubers and other social media users are getting involved in creating quality contents which attract a wide range of followers for the exquisite sound which are created in the contents. The community is often found to have a sudden rise in the search for asmr content and this has encouraged more people to come up with ideas for newer releases. As more sound-related contents can be generated while having food and hence it is often chosen as a moderator in the videos.
The gesture of chewing food, unwrapping candy covers, experiencing crisp products etc are all added in the list of soothing moments for the community. Most people who view the content have peek interest in the topic and hence with the help of the media influencer a lot of brands are using the platform to promote their products and gain the extra publicity. People have started making ASMR videos on platforms like YouTube and they have started becoming successful. For all those who want to start their own ASMR channel on YouTube, here is a list of equipment needed for asmr. For recroding asmr you would need a  asmr microphone and this article would help you to find the best mic for asmr. Also here's an interesting article that would love reading   check it out.
Important Tools Required
People wanting to get into making asmr videos should know that there are some specialized equipment needed for asmr. Not anyone with a phone and a YouTube channel can provide the viewers with an asmr experience. The equipment needed for this are-
Microphone- A good quality 3D binaural microphone that records stereo sounds.
Pop filter – Asmr content creators will also need pop filters to cut out the harsh sounding syllables. A good video camera always comes in handy. People need to see where those beautiful sounds are coming from.
Camera – There are many good option out there. The price range could vary depending on the features that you are looking for. If you are buying one than look for cameras that comes with HD recording capabilities.
Acoustic room – Lastly, a well acoustic room is required for the recording process.
Microphone Buying Guide
A microphone is pretty much a staple in every single studio, from home-brew setups to professional recording studios. Many aspiring musicians eventually arrive at the proverbial "crossroads," where they find themselves wondering which microphone would be the best choice to opt for. And while this is one of the most common questions among musicians of all skill-levels – unfortunately, there's rarely a clear, immediate answer. This is why we've put together this beginner's guide to picking out the right microphone for you.
What Are You Trying To Record?
When it comes to picking out a new microphone, the first thing you've got to figure out is what you're going to be recording. Various mics will sound differently depending on how and where they're used.
We generally recommend to separate the majority of microphones available on the market into three core activity groups:
If you're performing live and will be moving around with the microphone, we generally recommend that you opt for a handheld microphone.
If you're presenting or doing an interview, you have two main options, depending on how discreet you'd like the setup to be. If you're not going to be on camera or a discreet microphone isn't necessary – go for a headset microphone, whereas more discrete options would lead us towards a lavalier instead.
If you're focused on audio quality and don't need the setup to be mobile, we recommend that you look into a studio microphone, these mics are purpose-built for high-quality recording.
Sound Direction And Microphone Positioning
Here's the kicker – you also have to keep in mind where you ( or the source of the sound) are going to be located with respect to the device as this has a significant part to play in which polar pattern you'll be looking for.
Let's tackle these one at a time. Here are the polar pattern choices to consider, along with their respective use-cases:
Cardioid – This option is great if you're going to be positioned directly in front of the microphone. The cardioid pattern is excellent for honing in on sounds coming from a single direction (the front), as it reduces pick up of sounds originating from behind or on either side of the device.
Super-Cardioid – If you're looking to get even more directional than you would with a cardioid pattern, the super-cardioid is for you! It functions just like a cardioid microphone but gets even more honed in and directional.
Omni Directional – As "Omni" would imply, these microphones are used to pick up sound equally from all around the mic, regardless of positioning.
Bi-Directional – These microphones focus on picking up sound from two directions, the front, and back. However, the sounds coming from both sides (left and right) of the microphone will not be picked up.
What Kind of Sound Are You Looking For?
So now we've narrowed down the pool of candidates and have a general idea of what sort of microphone we should look out for. Time to buy, right? Hold your horses!
One of the most important things to figure out when you're trying to choose the best microphone is what kind of sound you want the recording to have.
This is where the capsule comes into play. A microphone capsule will have a significant effect on the tone and quality of your sound. We like to simplify the array of available capsules into three main groups:
Dynamic Capsule – A dynamic microphone is usually recognized for a warm and full-bodied sound. These capsules are great for live performances and generally noisy environments as they do a great job of handling high levels of sound. If you play in the next up and coming alt-rock band of the decade – this one's for you!
Condenser Capsule – If you're looking to pick up the finer details and want a brighter overall sound, the condenser mic is a great buy. This setup is far more sensitive than a dynamic capsule and are frequently used for studio recording as they pick up a much more realistic sound and carry the natural details of a voice nicely.
Ribbon Capsule – Are you looking to add more oomph to your recordings with an overhead setup? If so, a ribbon microphone won't do you wrong! The ribbon capsule is well known for being able to pick up very high-frequency sounds and details. However, buyer beware – this is not a microphone to perform live over as it's a lot more fragile than a dynamic or condenser mic would be.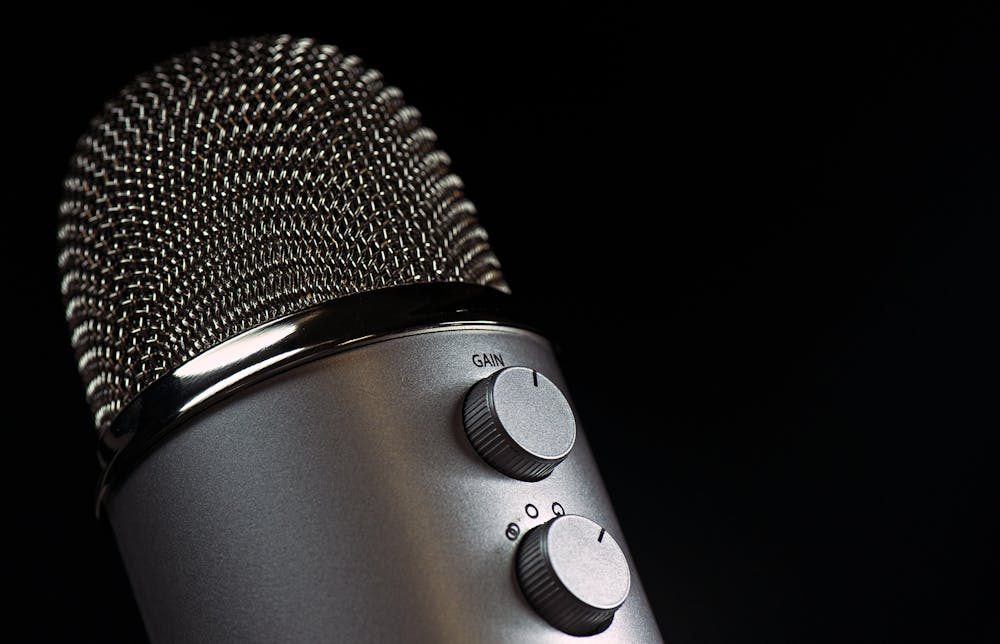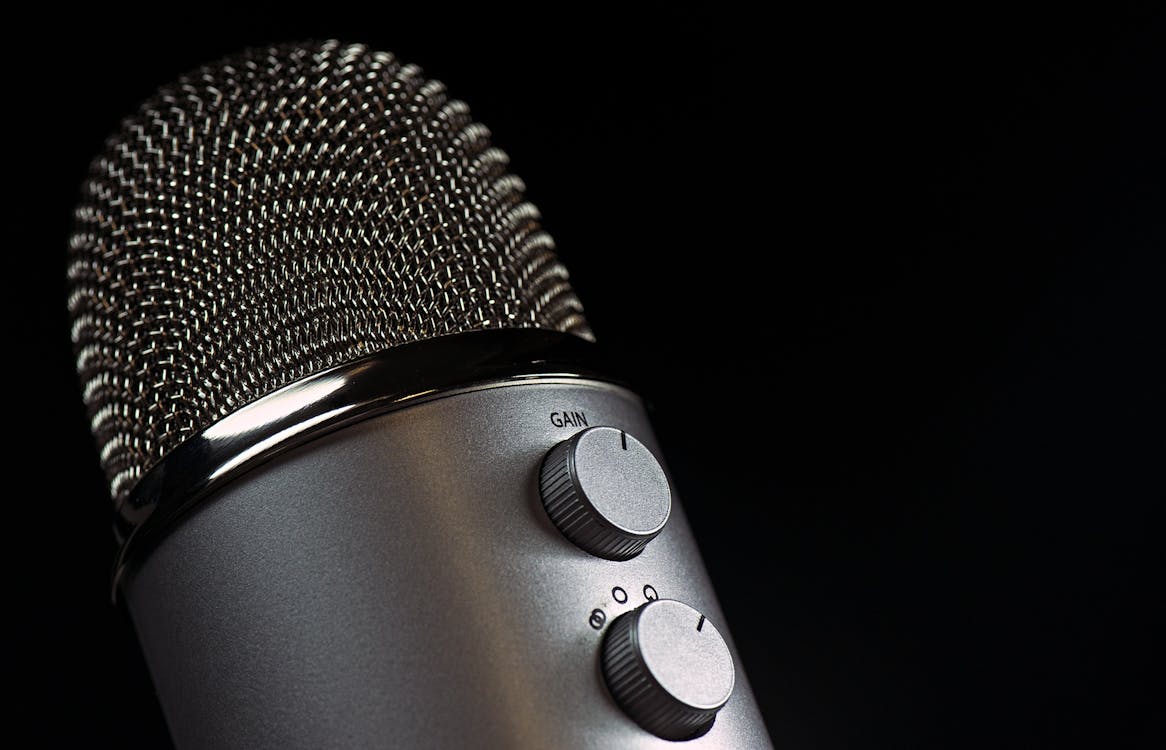 Most asked questions-
How much does a asmr microphone cost ?
There are many microphones that you can buy at a budget price point. You can find a good asmr microphone ranging from few dollars to thousands. But if you are just starting then you should look for microphones under $500.
What microphone do you use for Asmr ?
I mostly use the Blue Yeti USB Microphone for recording audio for asmr. 
How do I record Asmr audio ?
For recording asmr audio you would need a microphone and a good editing software to edit all those audio files.
What type of microphone is best for Asmr ?

I mostly like to use a binaural type microphone. The 3Dio FS (FS-2W-001) microphone is one of my favorite choice.